La F.E parlerà a 2.900 studenti italiani e svizzeri
L'avvocato Francesco Guarnieri, già deus ex machina del progetto Swiss ePrix di Lugano nonché Chief Executive Officer del Team Trulli, sarà relatore al Centro Sportivo di Tenero nel canton Ticino.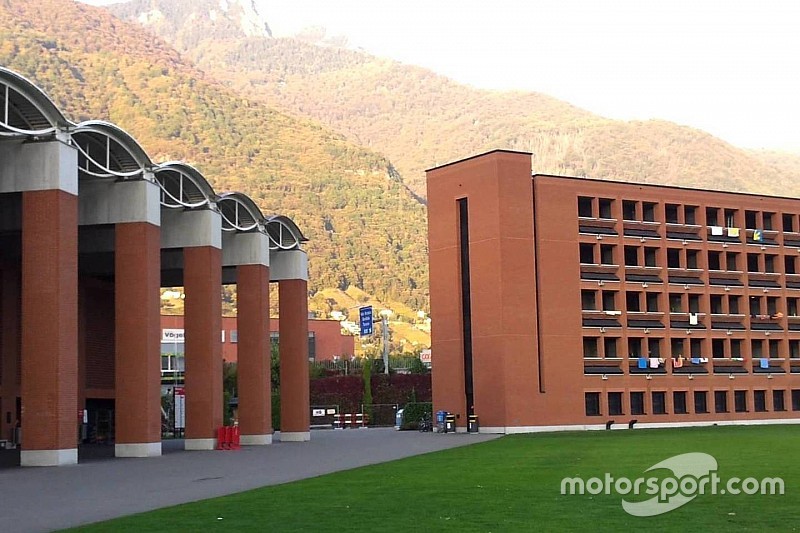 Malgrado i trascorsi di "autoisolamento" successivi all'incidente nella 24 Ore di Le Mans del 1955 che mieté più di 80 spettatori in tribuna, la Svizzera sembra oggi essere la terra promessa del motorsport o, perlomeno, della sua naturale evoluzione. Martedì 12 gennaio un importante appuntamento motoristico sarà infatti accolto dal Centro Sportivo Nazionale della Gioventù di Tenero, comune ticinese che si affaccia sul Lago Maggiore. Alle ore 18 inizierà infatti, con ingresso libero, l'intervento sul Campionato FIA di Formula E dell'avvocato Francesco Guarnieri, già CEO del Team Trulli nonché deus ex machina del progetto di quello Swiss ePrix che nel 2017 dovrebbe tenersi nel cuore di Lugano.
I ticinesi più giovani, e non soltanto loro, potranno dunque interessarsi a quella innovativa categoria dello scibile motoristico, che consente di sviluppare nuove tecnologie, applicate al settore delle auto elettriche. Il legale italiano, da una decina d'anni trapiantato oltre Chiasso, presenterà pubblicamente le dinamiche e le ricadute positive che potrebbero verificarsi nelle aree di svolgimento dei "Gran Premi" della specialità lanciata da Alejandro Agag e dimostrerà come lo sport possa fungere da leva per una crescita del territorio, secondo canoni di sostenibilità.
"Il Campionato FIA di Formula E rappresenta per molti una nuova categoria del motorsport da confrontare, semmai, con la più nota Formula 1. Per gli addetti ai lavori e per coloro che hanno creduto in questo nuovo progetto è, invece, una piattaforma per sviluppare nuove tecnologie, applicate al settore delle auto elettriche", spiega il rinomato avvocato operativo sulle piazze di Milano, Lugano e Città del Lussemburgo, ma attivo anche fra le auto elettriche.
"I pionieri di questa nuova serie automobilistica hanno anche scommesso sulla creazione di nuovi modelli di business che, partendo dall'evento sportivo, mirano ad elaborare una sinergica collaborazione con il mondo dell'industria 'green' e della 'finanza'. Pertanto, coloro che volgono lo sguardo alla Formula E non lo fanno soltanto per sponsorizzare questo o quel team come avveniva in passato, ma soprattutto per utilizzare il primo campionato mondiale di bolidi 'full electric' come piattaforma di business dalla quale far decollare nuovi progetti e tecnologie".
E ancora: "Proporremo approfondimenti completi sulle dinamiche e sulle ricadute positive che potrebbero gratificare le aree di svolgimento di questi Gran Premi: lo sport come divertimento, pertanto, ma anche come leva per una crescita dimensionale di un determinato territorio, secondo canoni di sostenibilità...".
La conferenza vera e propria, che inizierà lunedì 11 gennaio alle ore 20 con l'intervento di Marco Malvaldi, si svolge nell'ambito di "Sportech 2016". La manifestazione si tiene dal 12 al 15 gennaio ed è organizzata dal CST in collaborazione con l'Accademia Svizzera delle Scienze Tecniche, il DECS, la SUPSI e l'Ente Ospedaliero Cantonale, e gode del sostegno di Swisslos. All'evento partecipano scuole provenienti dal Ticino, dalla Svizzera tedesca, dalla Romandia e dal nord Italia, per un totale record di 154 classi e 2'900 allievi. Il pubblico potrà inoltre visitare liberamente i laboratori dalle 9 del mattino alle 16.

Immagine: Centro Sportivo Nazionale della Gioventù di Tenero (Svizzera)
Subscribe and access Motorsport.com with your ad-blocker.
From Formula 1 to MotoGP we report straight from the paddock because we love our sport, just like you. In order to keep delivering our expert journalism, our website uses advertising. Still, we want to give you the opportunity to enjoy an ad-free and tracker-free website and to continue using your adblocker.
Become a subscriber.
Disable your adblocker.